We are Gordon and Nina and created our guest house Finca Tamaragua for you to enjoy a relaxed, respectful, and responsible environment for a wonderful holiday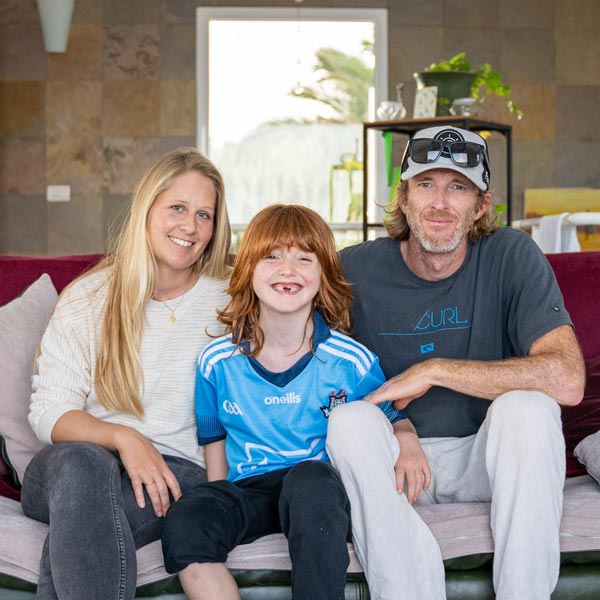 In 2019 we opened our guest house for you and here we would like to introduce our self, so you get to know your future hosts. We are Gordon, Izan and Nina, a small patchwork family from Ireland and Switzerland. We met in Lanzarote through surfing which is a passion that unites us and our lives. After a couple of years, the idea of working as a team for our self grew bigger and made us wonder, if we could follow our dream of managing a small guest house together. After a year of searching for the ideal place, we found that beautiful raw gemstone of a house in the middle of the island and started to renovate and polish it. It was a lot of sweat, tears, laughter and love for details going into our Finca Tamaragua and it was totally worth it!
The name for our guest house "Tamaragua" is interpreted in Tomas Marin de Cubas' book on the history of the Canary Islands as "here comes the guest" but to us, it means a lot more.
Finca Tamaragua is our home that we love to share with you. We love island life, being passionate surfers and hikers. We enjoy exchanging ideas and conversations with travelers from all around the world. Between us we speak fluent English and German, along with little French and Spanish, to make sure you can ask us for all you need at any time.
We at Finca Tamaragua are looking forward to welcoming you soon!